<< Back
Latest Press Releases
Sensory intelligence, children and parenting
Fascinating…! Complete your own Sensory Intelligence Analysis assessment
How to self-regulate sensory overload
Why do we dream?
Capacity Health Poster Hand Sanitiser
Coega closes the year on a high by winning the 2019 Employer of the Year Award at the Oscars of South African Business in Gauteng
Hospital plan or full cover medical aid – which is better?
What will the top 7 hospital plans in SA cost in 2020?
Why Millennials are losing their hair
Thyroid disease and hair loss
National Health Insurance – how could that affect you as medical scheme member?
Best hair loss remedies
Technostress – how do you handle it in the workplace?
Stress in the 21st century
Niggly stress or major stress - which one can be fatal?
Ten best ways to manage stress
Sudden Death Syndrome, exercise, and the flu
Why you should take probiotics with antibiotics
Does my child have a cold, or is it flu?
Antibiotics: why you should finish the course
Fever in children – what you should know
What are the penalties for drunk driving in South Africa?
How much can you drink and still drive?
How long do you have to wait after drinking before driving?
Can you go to jail for driving drunk?
Declutter your home for peace of mind
'Emotional clutter' - rubble that hinders an intentional life
How to tenderise meat with lemon juice
How healthy is it to eat smoked and processed meat?
Healthy grilling tips
How healthy is your braai?
The hidden dangers of diarrhoea
Save your gut – save your life
Foods that feed a healthy gut
The connection between your gut and your brain
Clean-Up and Recycle SA week (14-19 september 2020) ECO-HEROES asked to wear masks and make a difference where they are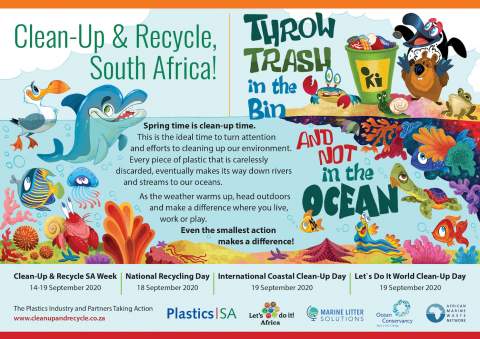 Cape Town, 1 September 2020. Each year, the local plastics industry welcomes the arrival of Spring and warmer weather by encouraging citizens to help make a difference where they live, work, learn or play by participating in Clean-Up & Recycle SA Week – an annual public awareness week during which plastics and other litter are removed from our country's neighbourhoods, rivers, streams, beaches and oceans. "This year's Clean-Up & Recycle SA Week will be taking place from 14-19 September 2020, culminating in National Recycling Day on Friday, 18 September and the International Coastal Clean-Up Day/Let's Do It World Clean-up Day…
African Utility Week and POWERGEN Africa announces agenda for joint 'Digital Energy Festival'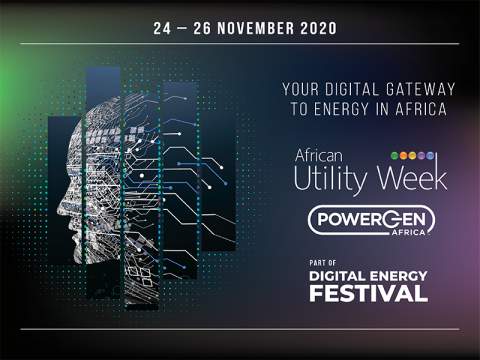 "Addressing post-pandemic energy issues on the continent" Private sector participation in the energy sector, small-scale hydro and mini grid opportunities, desalination as an option to secure water security and helping SSMEs with a toolkit are just some of the highlights of the Digital African Utility Week and POWERGEN Africa agenda in November. The programme forms part of the upcoming 'Digital Energy Festival for Africa' which unites African Utility Week and POWERGEN Africa, Africa Energy Forum and the Oil & Gas Council's Africa Assembly under one banner, offering an unprecedented five-week tour de force of quality content and engagement on the…
Encourage wildlife in your garden!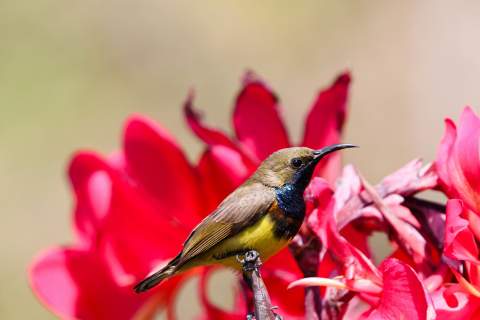 At Granny Mouse, we spend a lot of time maintaining the biodiversity of our gardens whilst still keeping them looking beautiful enough to photograph! Shaun Granger, General Manager of Granny Mouse, keeps an eye on the lovely landscaping whilst enjoying being able to watch and share the rich natural heritage of this beautiful country destination with guests. Here are his tips for taking nature home with you to your garden: Choose the right flowers Flowers provide pollen and nectar for bees, butterflies and other insects that perform the vital task of pollination. Without them, we'd probably have no seeds or fruit!…
Make room for Spekboom!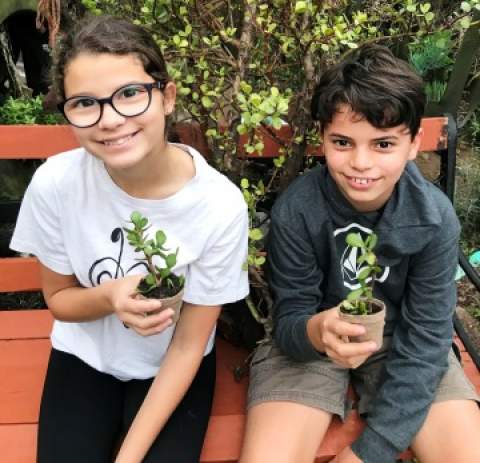 Let's bring you up to speed about this very special plant! Spekboom is also known as Pork Bush or Elephant's Food, this indigenous evergreen is an environmental miracle worker, with the potential to tackle carbon emissions like no other plant can. Whether you're a succulent fan or have yet to hear about this magnificent tree, here are 5 things you probably didn't know about this "wonder" plant. 1. SPEKBOOM IS PROUDLY SOUTH AFRICAN: It is found predominantly in the Eastern Cape, and especially in the semi-arid Karoo region, where growing conditions are ideal for this resilient plant. It favours North-facing…
How the small act of recycling a vehicle battery can make a massive impact on the environment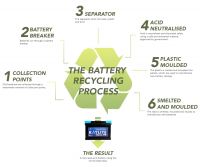 Vehicle batteries used in cars, trucks and motorcycles, have limited lifespans (which will vary depending on the brand and type of battery). Once car batteries reach the end of their life, they are 95% recyclable. This presents battery manufacturers with a unique opportunity to create a circular economy with an item that otherwise harms the environment if disposed of incorrectly. "Our recycling initiative pays attention to the environment, and also reduces the need to mine for lead, which is a costly and destructive process," said Murray Long, Managing Director of First National Battery. How are vehicle batteries recycled? When the…
SAPPMA hosts quality workshop on Sewer Systems: Plastic Pipes able to surpass the demands placed on Modern Sewer Systems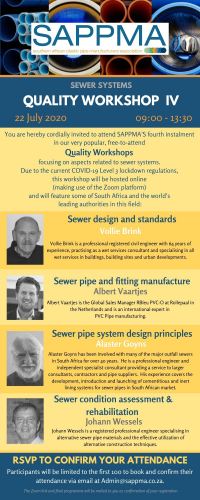 Johannesburg, 3 August, 2020. The Southern African Plastic Pipe Manufacturers Association (SAPPMA) hosted the fourth instalment of its very popular Quality Workshops on the 22nd of July 2020, focusing on various aspects related to sewer systems. "Due to the COVID-19 restrictions that are still in place, we decided to host this workshop as an online webinar. Although we lost some of the personal interaction that we usually enjoy when we host our free-to-attend workshops at the Plastics SA Head Office in Midrand, Johannesburg, the virtual platform afforded us various other benefits," says Ian Venter, SAPPMA Technical Manager and organiser of…
SANBWA endorses Plastics SA's call for behaviour change to cut plastic waste, boost plastic recycling
The South African National Bottled Water Association (SANBWA) has endorsed Plastics SA's view that only a behaviour change on the part of global citizens will have a significant impact on the amount of plastic in the litter streams. Plastics SA Executive Director, Anton Hanekom, recently wrote: "Over the past 25 years, our position has never changed: Plastics don't litter – people do! Every piece of plastic has value and has the potential to be repurposed and recycled into something new. "Whilst a battle rages on around the issue of litter in the environment, Plastics SA and its members will continue…
African Utility Week: The (digital) show will go on!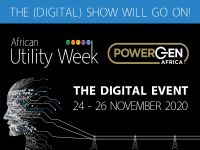 "An inspired and inspiring online platform" The 20th edition of African Utility Week and POWERGEN Africa may now be postponed in person, but is still scheduled to take place from 24-26 November this year as the organisers have promised attendees and partners an inspired and inspiring online platform with world-class speakers, live discussions and virtual networking and product showcases. The postponed live, in-person edition of this leading conference and exhibition at the Cape Town International Convention Centre will take place from 11-13 May 2021. In announcing the postponement to industry, "the global pandemic has impacted live events from across the…
Water crisis must be addressed before it's too late
Following breaking news from the Eastern Cape regarding health facilities and their lack of running water for basic sanitation and hygiene, water storage pioneer Mannie Jnr. Ramos, COO of Abeco Tanks urges government and industry players to prioritise water on the health agenda. In March 2020 Ramos urged that water had to get back on the health agenda and required critical intervention. He called for a greater focus and consultation with industry players regarding the looming water crisis that Covid-19 would bring. "What is happening in the Eastern Cape hospitals is further proof that leaders in government must intervene now before it…
Clean-Up and Recycle SA Week (14-19 September 2020): "Eco-Heroes wear masks and make a difference where they are"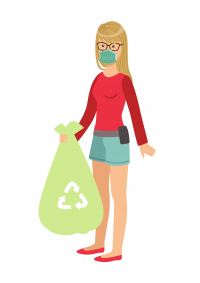 Each year, the local plastics industry welcomes the arrival of Spring and warmer weather by encouraging citizens to help make a difference where they live, work, learn or play by participating in Clean-Up & Recycle SA Week – an annual public awareness week during which plastics and other litter are removed from our country's neighbourhoods, rivers, streams, beaches and oceans. "This year's Clean-Up & Recycle SA Week is scheduled to take place from 14-19 September 2020, culminating in National Recycling Day on Friday, 18 September and the International Coastal Clean-Up Day/ Let's Do It World Clean-up Day on Saturday, 19 September 2020. Unfortunately, early indications are that COVID-19 pandemic will…